Analyze quality and performance easily
Analysis
Profile function
The analysis of execution time is easily displayed in a unit of function, thread and process by using log.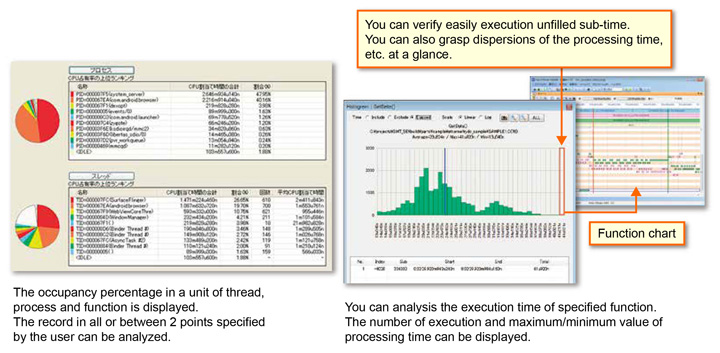 CPU usage rate and Port monitor function
CPU usage rate and variable transition on the time series plot can be displayed simultaneously and concentrically.You can be also check related view of function chart and thread chart.The operation in the entire system can be verified by verifying CPU usage rate and specific variable (consumed power, etc.) with the system operation in function chart and thread chart.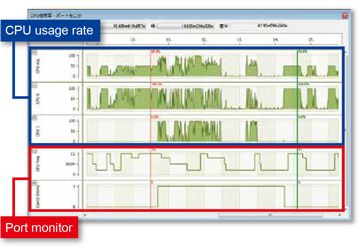 CSV output function
The report can be made on the purpose by CSV output.
Verification
Coverage
The coverage measurement result is displayed by analyzing the status of function.
The modify of test conditions and the specific of unnecessary function are helped since it is easy to find function no executed.